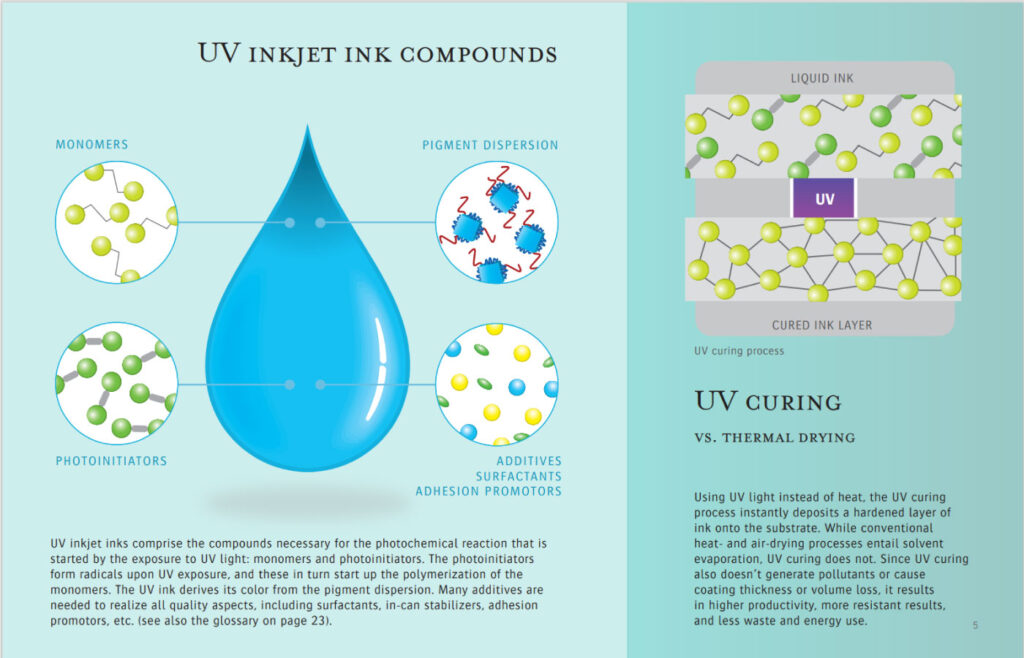 How it works
Up to 15,000 tiny ink droplets per second are applied to the passing product. This enables precise printing on any surface. Rough or smooth, dry or wet, damaged or flawless: it doesn't matter.
The circulating ink, the regulated temperature of the ink and the vacuum-controlled ink transport ensure 100% operational reliability at varying ambient temperatures. Printing with different gray scales is always possible. Purging is a thing of the past and saves on costs.
Another unique aspect of the Photon-jet is UV LED exposure. Prints are cured in milliseconds which guarantees high print quality. Blurred, blotchy or streaky prints are therefore excluded! The printing process takes place without ozone emission and fume release.
The options
The Photon-jet is available with different print positions from top to bottom or side printing in different print heights or widths.