Printing on new pallets
The Photon-jet is ideally suited for printing on pallets because of its unique printing distance of 20 millimeters to the pallet. In combination with an included 4 mm thick stainless steel housing this allows for printing without damage at various speeds.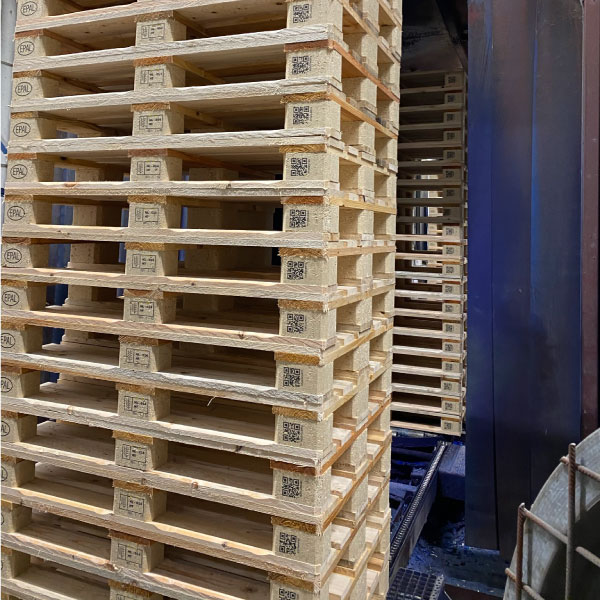 For whom is Photon-jet suitable?
Our ink-jet system is suitable for producers of pallets, boards and boxes. This is why they choose Photon-jet from Go4inkjet:
total cost of ownership (tco)
flexibility in printing
higher production
no fire hazard
less handwork
high resolution printing
CO₂ reduction
Printing QR codes on EPAL pallets
The Photon jets deliver QR codes that are perfectly legible with a smartphone. For this reason, they are used in the iPAL project.